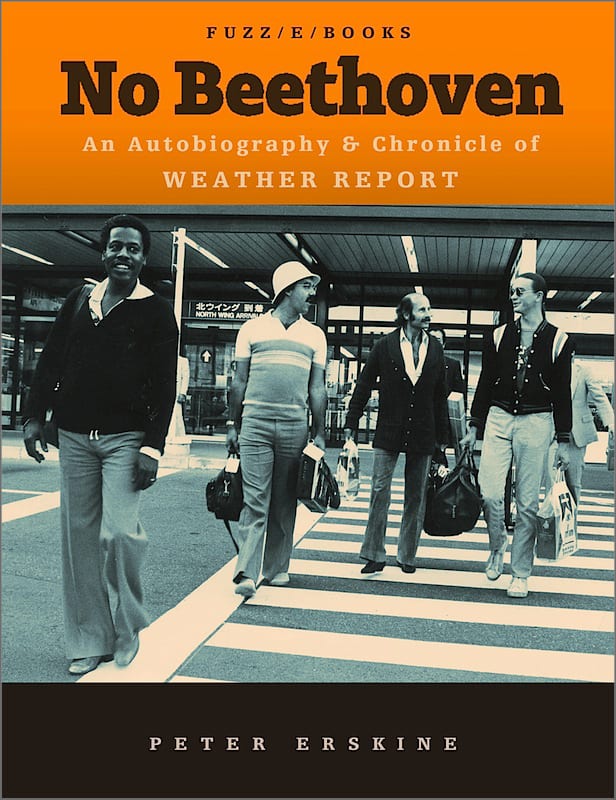 My new book "No Beethoven" (Autobiography & Chronicle of Weather Report) is available for iPad now on the iTunes store!
This has been a labor of reflection, love, gratitude, painstaking scanning of photographic prints and negatives, a compiling of memories as well as audio and video snippets…all to tell the story of a most incredible time in music of which I was most fortunate to be part of.
While there will ultimately be versions of the book for Kindle, Nook and Sony e-readers…plus print…the iPad "No Beethoven" is the definitive and Deluxe Edition. I should also mention that the text is currently being translated into German and Japanese for all platforms, and that a CD-ROM version of the book will be released in Japan later this year.
The book tells my story, but it also tells the story of the bands and colleagues from a drummer-fly-on-the-wall point of view, with literally hundreds of photographs (most of them unpublished or rarely seen). To say I was lucky is an understatement. To say that this book is my way of saying "thanks" is accurate. And to say that this book provides the most-detailed look yet into the ways of Weather Report would be fair and not an exaggeration.
I hope that you'll find the time and incentive to get a copy and read (view, and listen to) what's in "No Beethoven."
With profound thanks,
Peter Erskine